DIKW hierarchy is simplified with Weje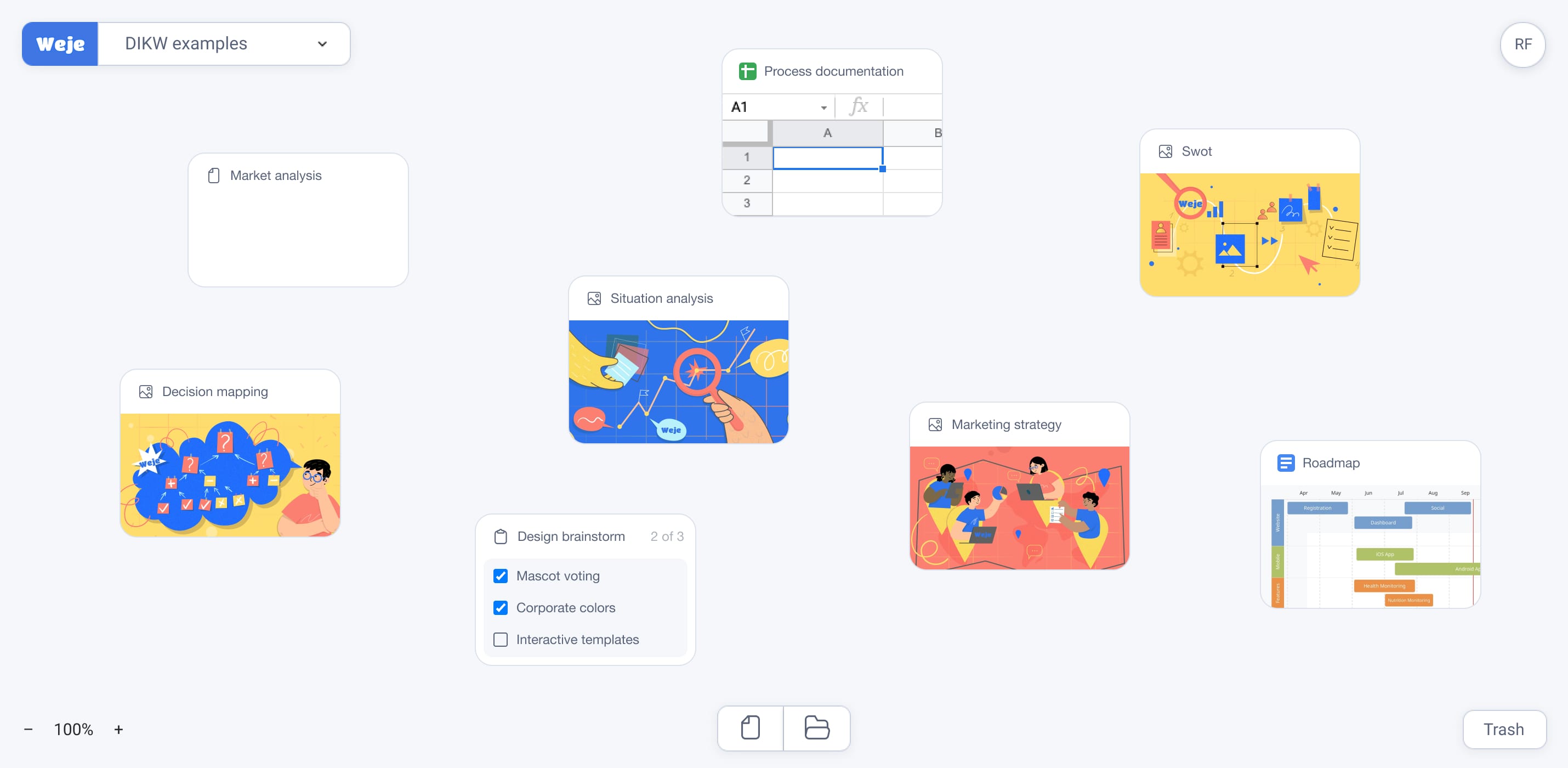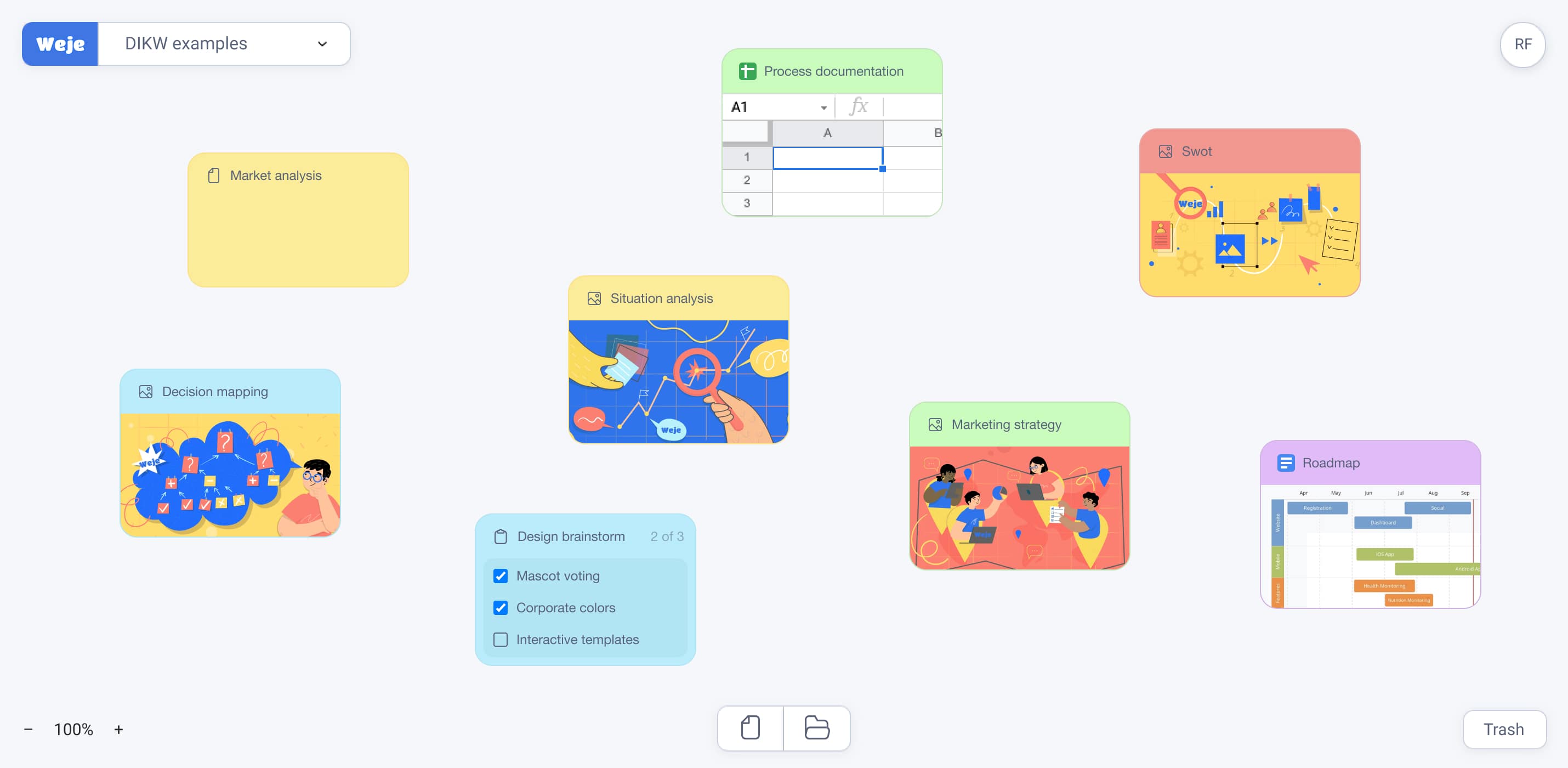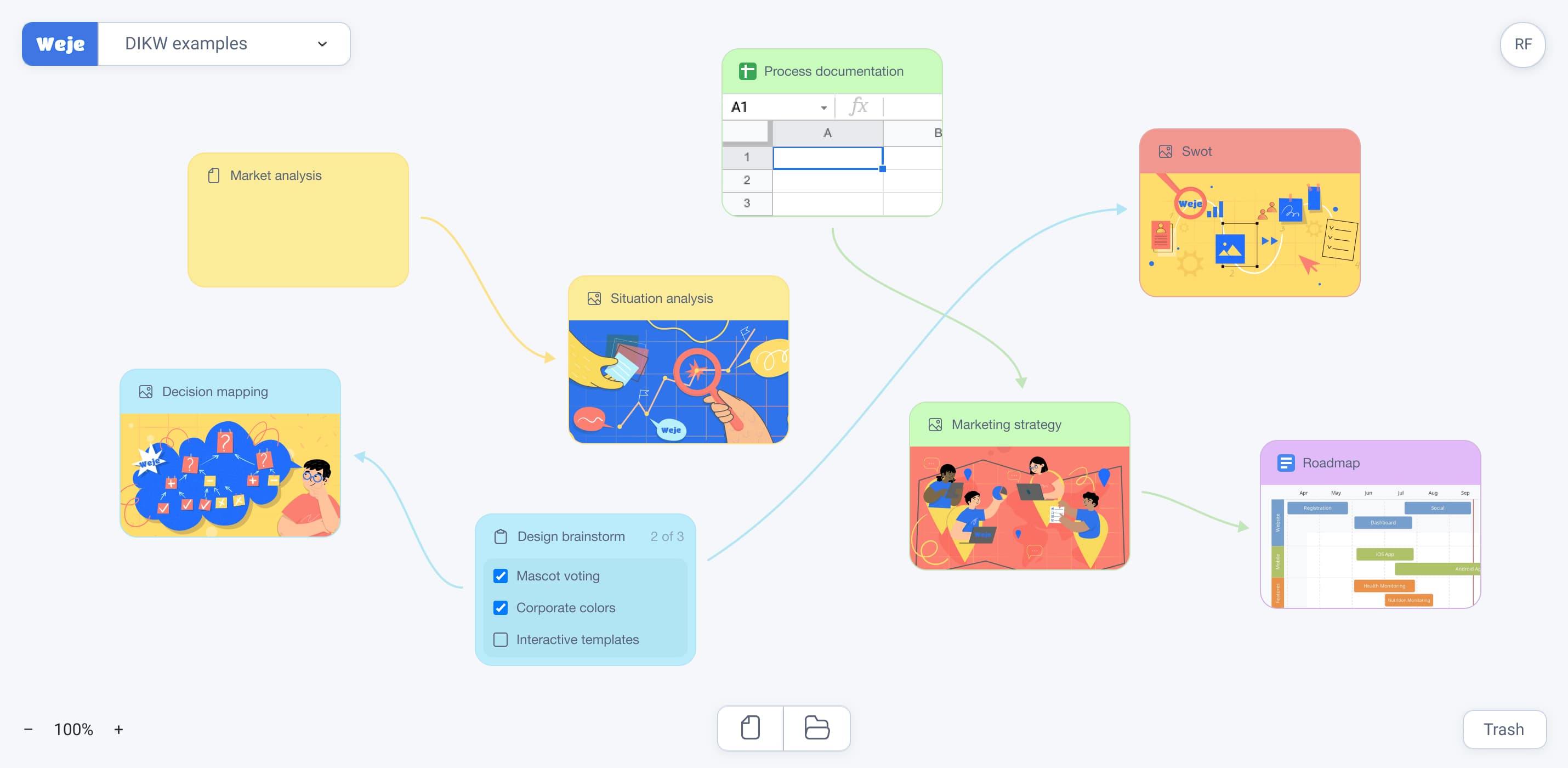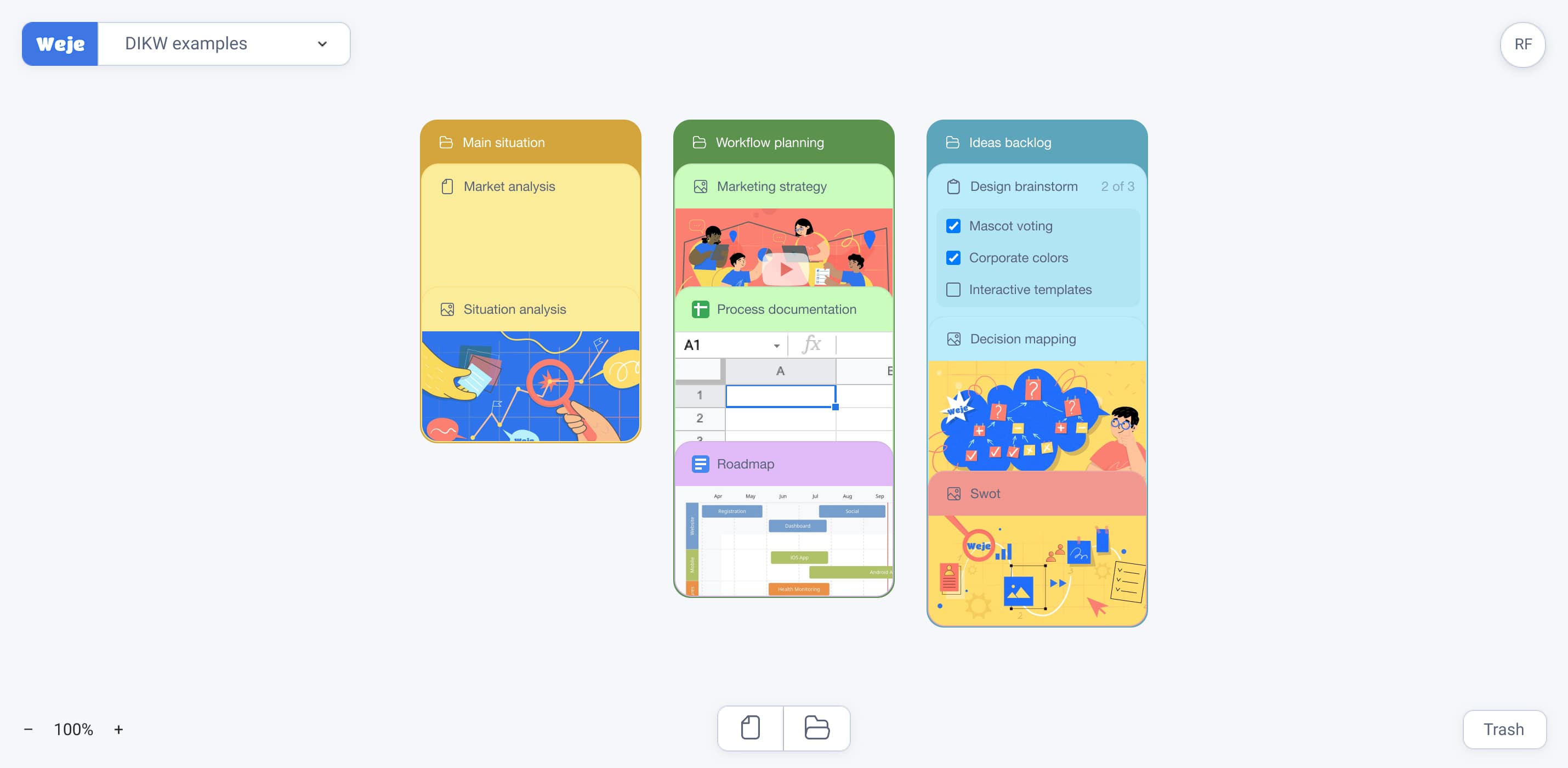 Data
The very first ideas on how to process raw, unsorted data.
Information
Adding meaningful labels to the data – obtaining a piece of information.
Knowledge
Connecting and classifying important and minor things or insights. Anticipating what can work together.
Wisdom
Detecting the purpose, aim or vision with comprehensive approach – thanks to the well-organized data.