Native Weje app for Android is now available for free download from Google Play:

PWA app installation
Weje may work as mobile application on your phone.
Now this is not accessible like a regular mobile app in Google Play or AppStore, but it can be installed as an PWA application and work almost like a regular app on your device. Lets see how it works.
Open app.weje.io in your mobile device browser. Then you should see "Add Weje to Home screen" at the bottom.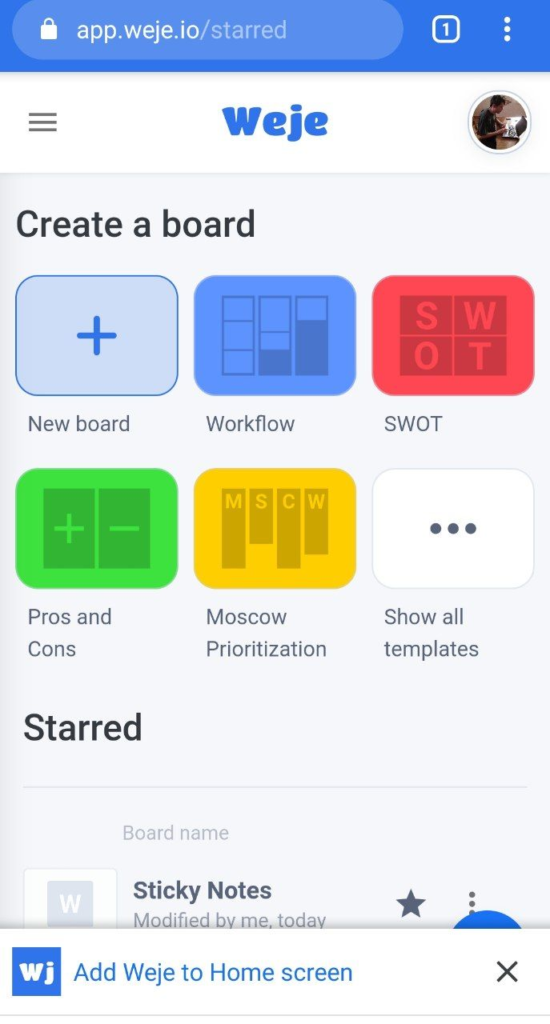 Click it, confirm to add it, and then Weje application will be installed. Then you can access it through an icon in the apps menu.