A new "Navigation" panel is now available through all of your boards. You can access your frames and bookmarks there. Pick the object that is shown with an arrow.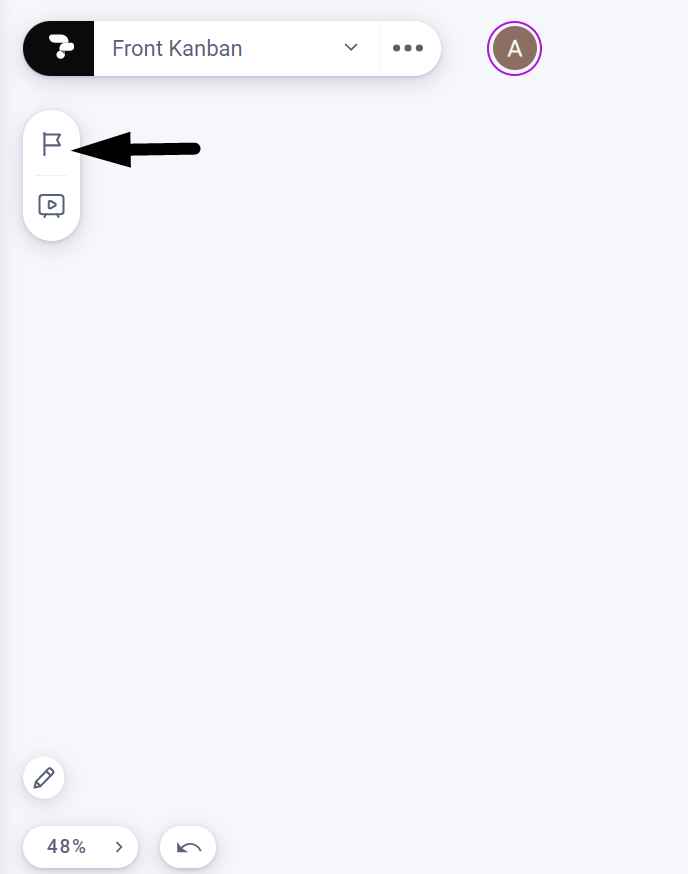 You will call such a menu.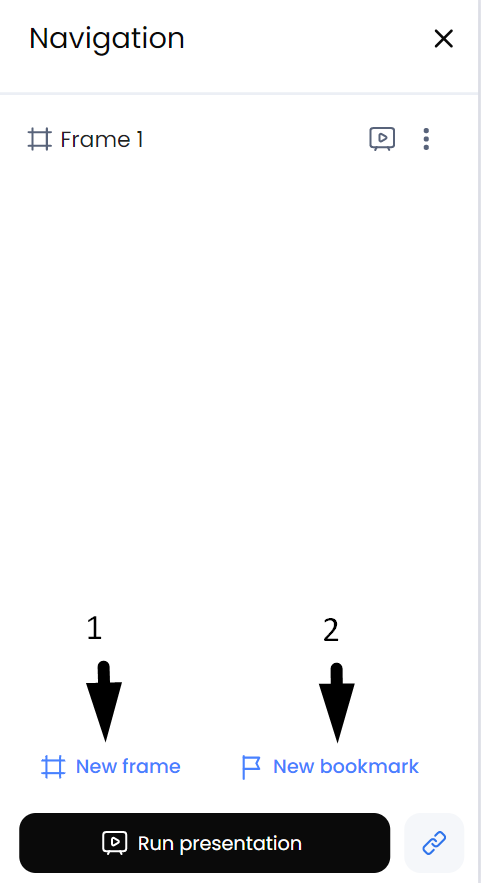 (1) for making a new frame.
(2) for making a bookmark.
Click on the frame name in the list to show its contents in the scale fitting the screen size. The frame may be zoomed in or out to display 100% of its content.
Learn more about navigation on our educational board.