How can I collaborate with my team on a board?
Go to the dots (in the top left corner) to call the settings of your board:

You'll get the menu with all settings in: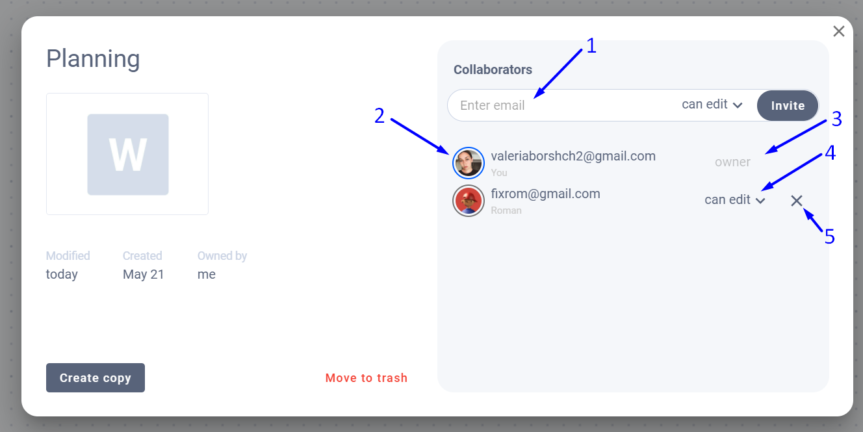 Invite any collaborators by email and give permissions like view/edit.
See who's already in.
See the board's owner.
See the actions that a person can perform and change permissions anytime:

5. Delete a person from collaborators.
Who's on a board?
See collaborators on a board in real-time:

Follow the actions of teammates easily with cursors (1) and highlight main points and information with pointer mode (2):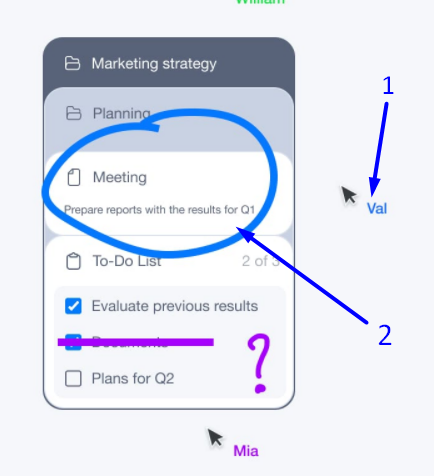 You can ON pointer mode in the left bottom corner near the zoom settings: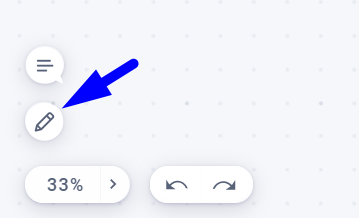 How to communicate with the team?
Call the chat (1): send any message by pressing enter or plane(3), see who's commenter (2) and enable or disable its notifications on board by clicking on the bell (4).