Learn hotkeys to create cards, lists and operate them on boards in 2 clicks.
Note: we changed the design of cards and lists but the process is the same.
How to create a card/list:
C – create a card on the board;
Left mouse double click – create a card;
L – create a list


Tip: if you want to create a card or list inside any card or list, you can choose the card/list and press C or L accordingly.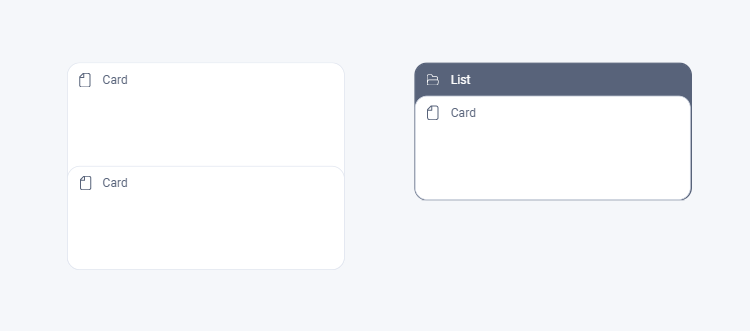 Enter – edit a title of a card or list;
U – upload a file;
Ctrl+G – group several selected objects in a list
Delete or Backspace– delete selected objects by moving them to trash;
Space – expand or collapse a card;
Place your cursor over the desired card(s)/list(s) and press Ctrl to copy the objects;
Ctrl+Z – undo a previous action;
Ctrl_Shift+Z or Ctrl+Y – redo;
Ctrl+ and ctrl- – zoom.