To-do lists are an important part of the self-organizing process at work, at home, in sports, fitness, business, finances, etc. It's a simple yet so effective tool to optimize your activity and gain some motivation points as a bonus. If you don't like to waste paper and prefer doing stuff online, you can make use of Weje, a service which offers you all the necessary tools to organize your work and life. You can also make use of free predesigned To-do list templates by Weje. A to-do list below is designed for everyday life activities, it may even be a shareable list for a whole family, so that everyone feels like a part of a team. Such a template consists of four movable cards with customizable color and font styles. Weje also allows you to add images, audio and video files, Google Docs, and links from other websites to keep all the necessary information in one place. As you may have noticed, there is a Doodle card for drawing which adds more to your experience.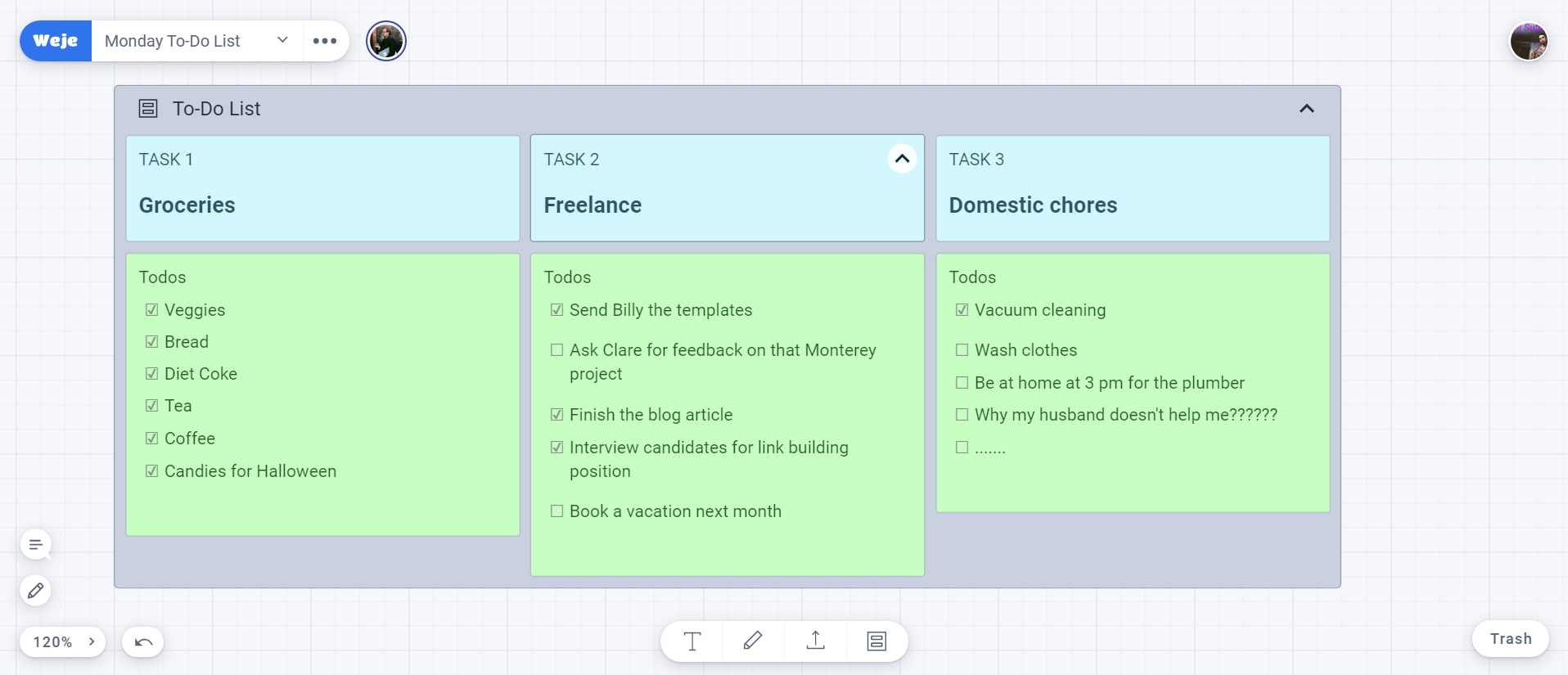 If you need, you can create more sophisticated to-do lists with large tasks subdivided into smaller ones with checklists. In the example below, you can see three groups of tasks: Groceries, Freelance, and Domestic chores.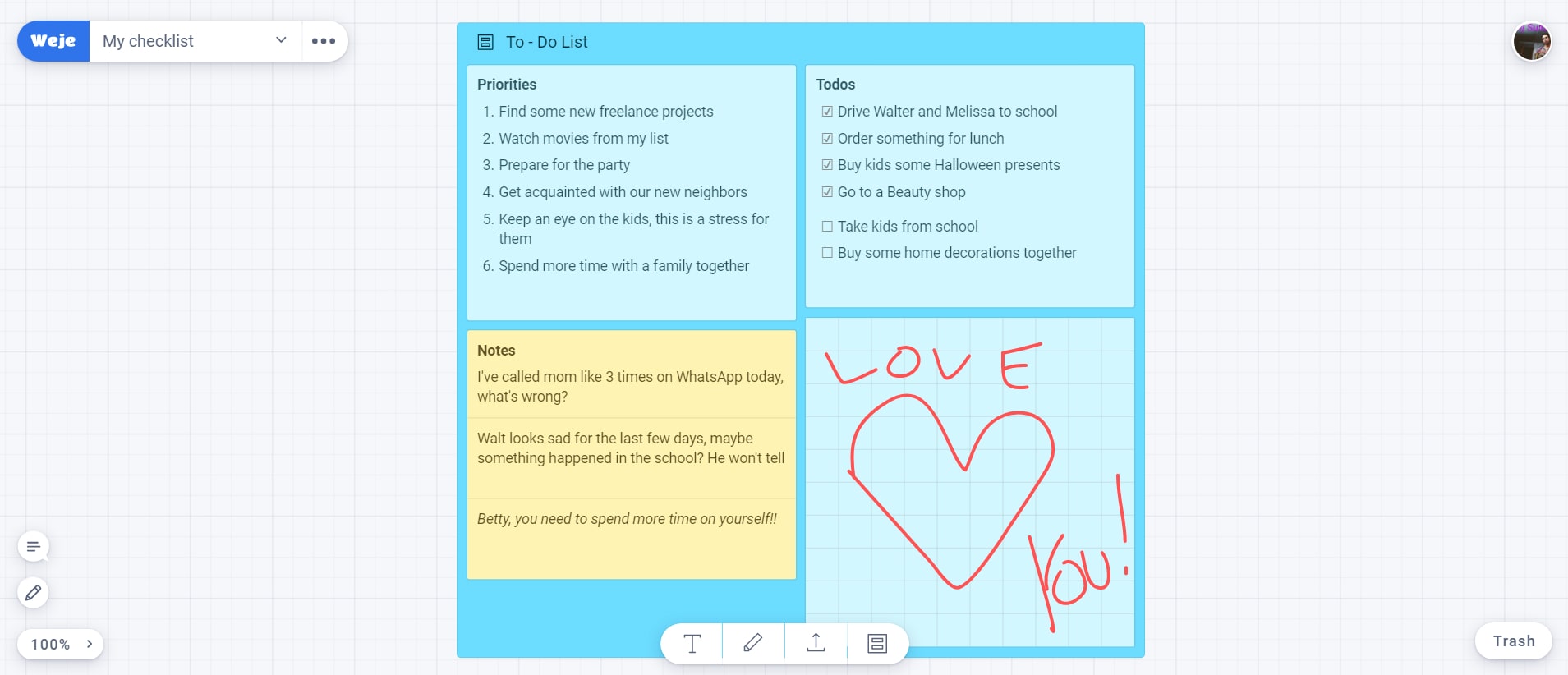 Weje is free for everyone so come over and try it yourself.