Weje is a start-up backed by venture investors and we want to provide monthly reports about our progress. And of course, we do it in Weje. In this case study, we'll show how we do that.
Using Weje I solve a problem with transparent communications and having an easy data room for the most important documents for our partners.
How other start-ups do
Early-stage start-ups usually do not have any dedicated data rooms for corporate documents and use Carta for managing cap tables only. Investor reports are sent by e-mail having all emails in CCs.
Weje is a personal and business productivity service, and I decided to make it a better way to use our own service. And our investors like how we do it and recommend other portfolio start-ups make the same monthly progress reports as well!
Weje monthly reports for investors and partners
I have created a board and shared access to our C-Level execs, founders and investors. In this board, we collect and store all important information about the current stage of development.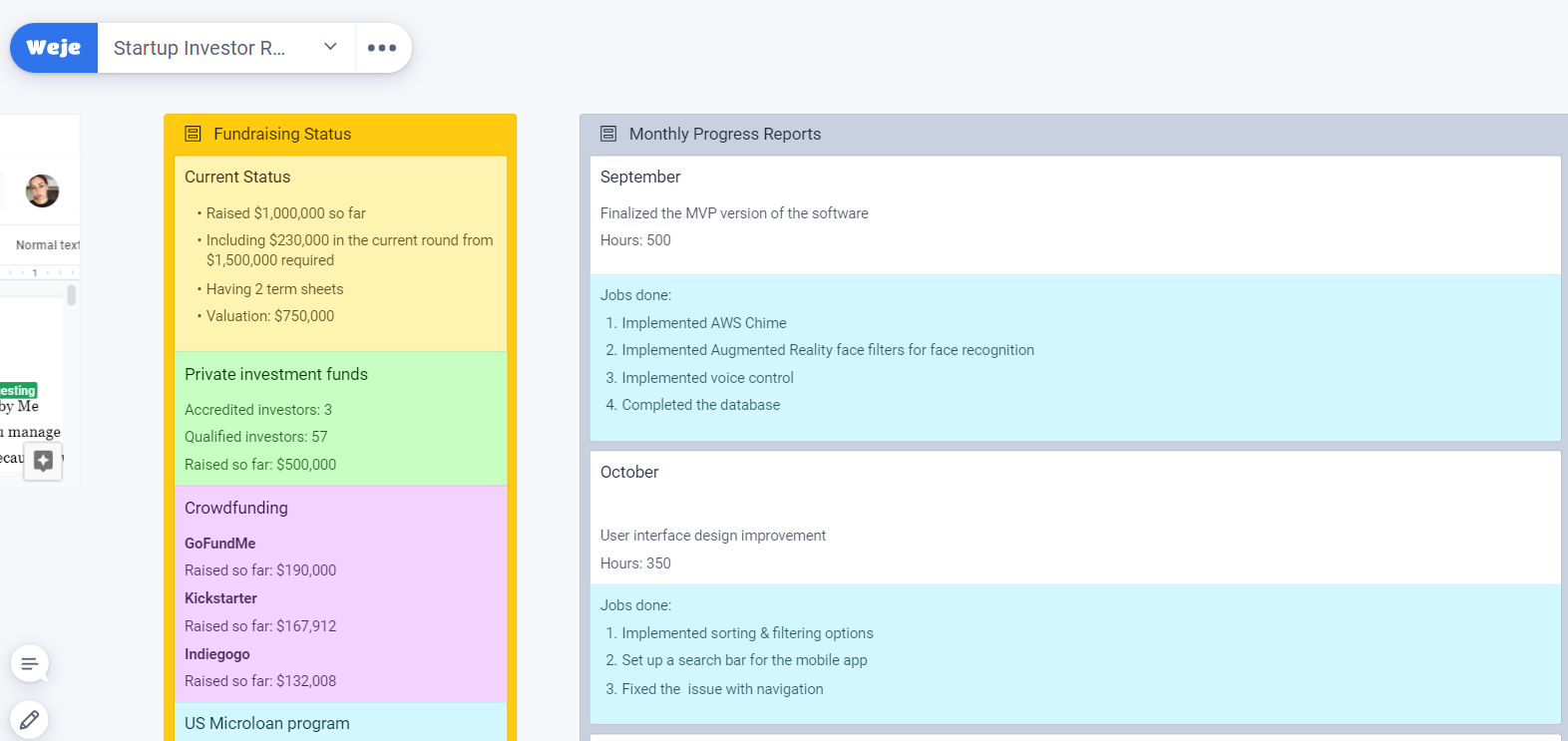 What we have in our investor reports
Every start-up is different and key metrics may be different (revenue, MAU, burn rate, etc). For Weje progress report, we put all important metrics in our monthly reports.
Uploaded documents
Important corporate documents are also kept on Weje board. In our case this is:
Cap table
Company formation docs
Shareholders agreement
Investment documents
One Pager, Executive Summary, Pitch Deck
PDF files can be easily viewed right on the Weje board.
What are we still missing here in Weje
Well, we would like to send notifications to all board members when we update content. This is in Weje roadmap and we hope to have it soon. In the meantime, we just send personal emails to our investors that the new monthly report is ready.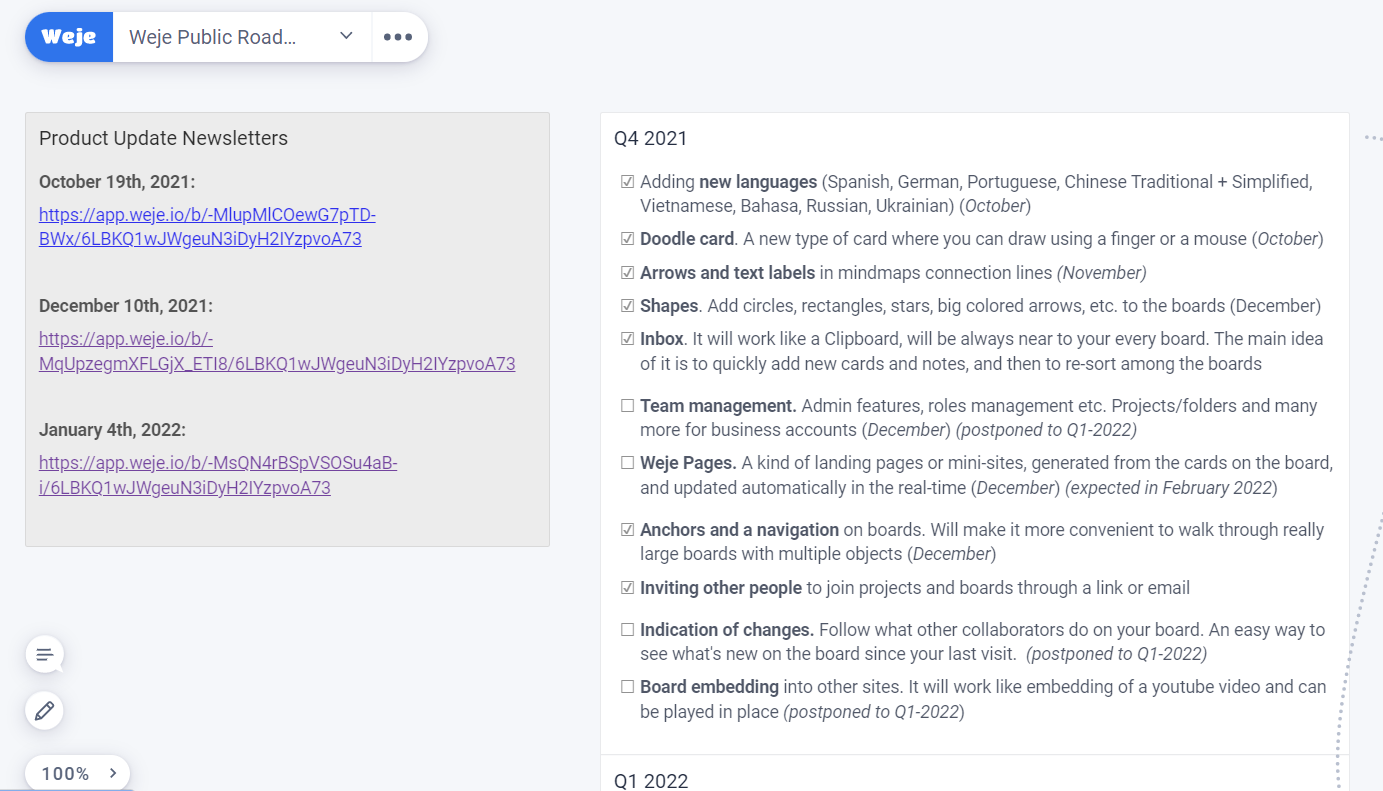 Feedback and Commenting features are also in the roadmap and we plan to use it to keep all communication in one place.
Individual Access Rights
In Weje we can set individual access rights for different people. We set read-only rights for our investors and full rights for C-level execs to provide data to the report.
Weje Template
We have ready-to-use templates in the Templates Gallery of Weje.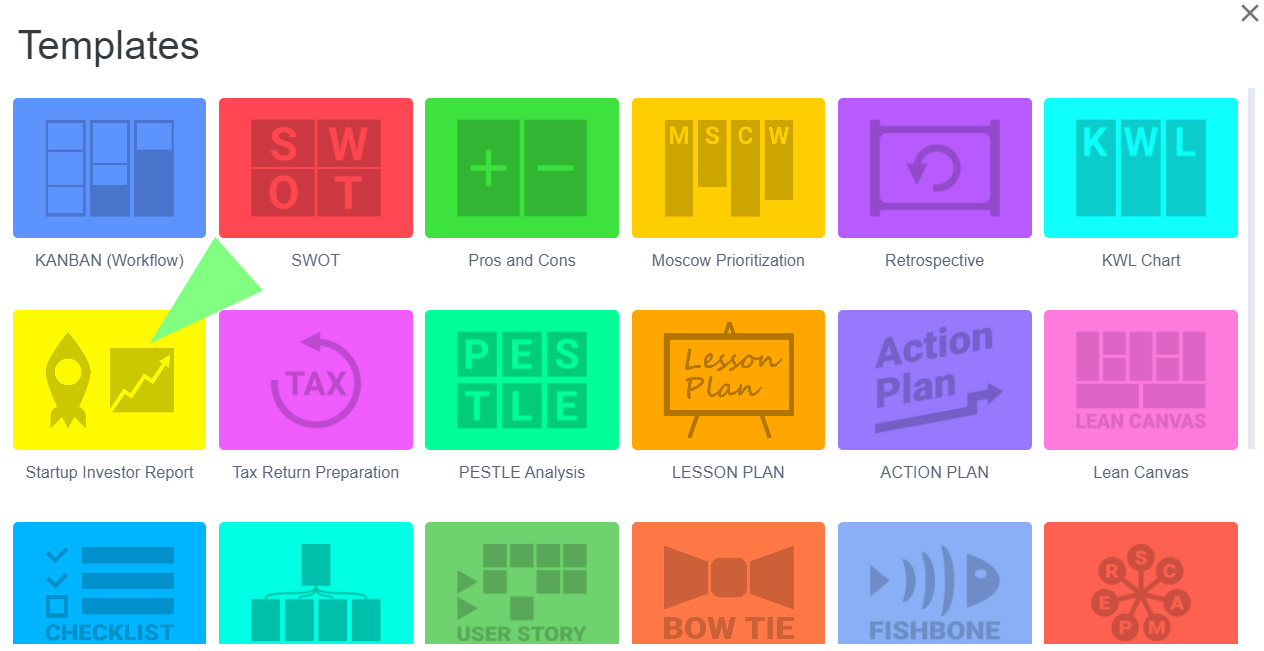 See a short video on how to find and use the Startup investor template.