You've just signed in Weje. What to do?
See a short video how to start or keep on reading.
The first you see is your workspace. I've already got some stuff in 🙂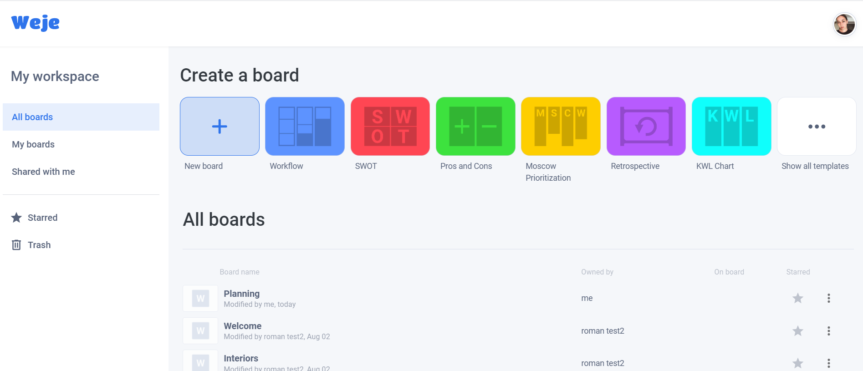 Let's learn the main navigation elements.
On the left workspace panel you've got the boards' menu: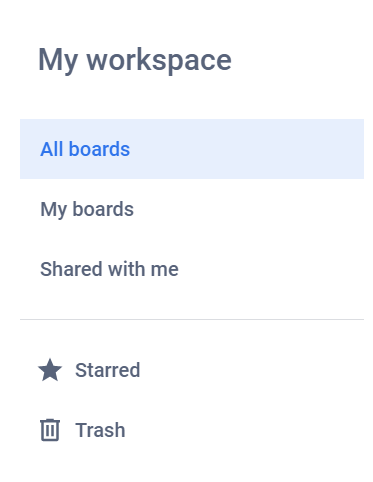 All boards (yours and shared with you);
My boards (you are the creator);
Shared with me (you was granted a permission for editing or viewind somebody's board).
Starred (is for favorite boards you usually use)
Trash (deleted boards that you don't need anymore)
How to create a board
Choose a new board or any of the templates you like to start.
If you start either from a ready scratch or a new board you'll need to name it.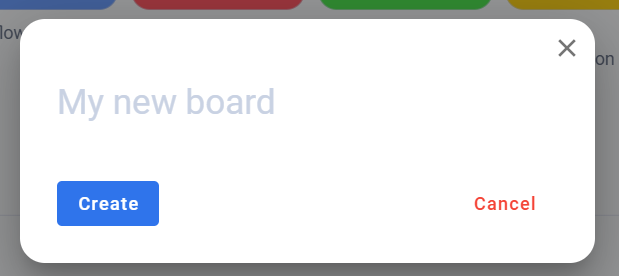 Usually, the canvas is named by the purpose or topic related to the material that will be in it.
When you've got ready with it, just press "Create" button, or if you're deeply thinking about naming or want to get a ready template go on "Cancel".
Now, you'll get a clean board, where you'll be able to add cards and lists as we did.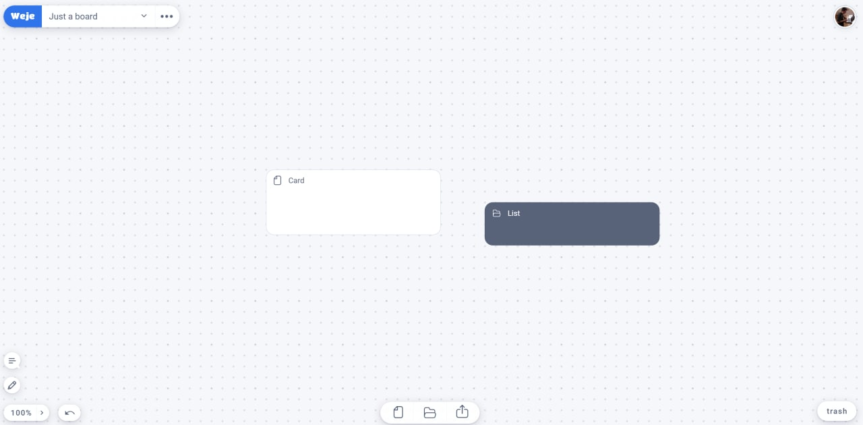 In the left top corner, you'll have the Weje button, navigation through boards and editing mode for the board you're in.
Weje button will take you to the home screen to which you've got logged in previously.

Boards' navigation – let you move to other boards. Expand it to see the full list of whiteboards.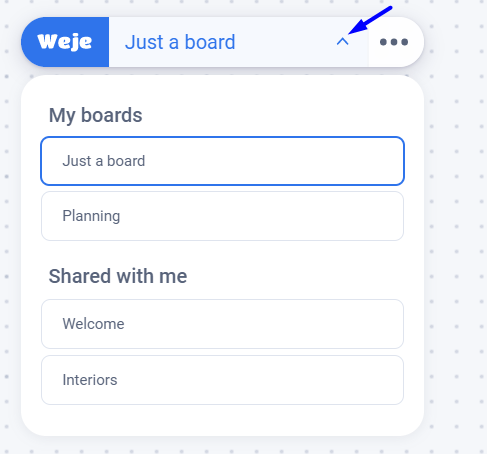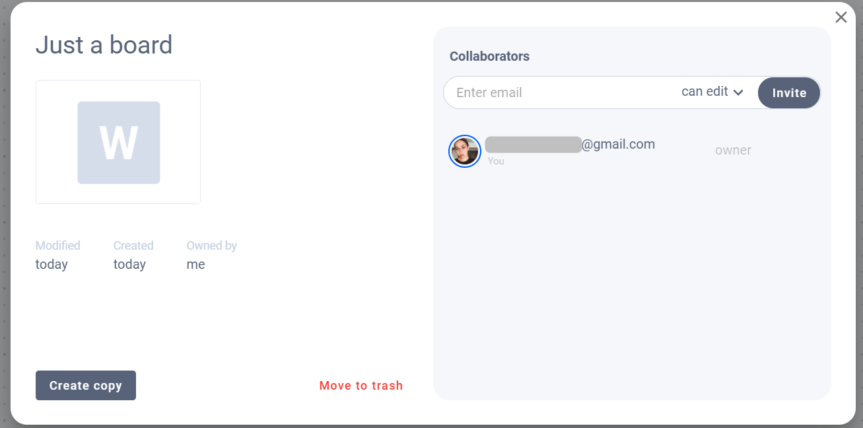 Let's came back to the board again. In the left bottom corner, you can see
Chat for communication with other collaborators on board.
Pointer mode for drawing and highlighting main objects.
Grid settings – show or hide it.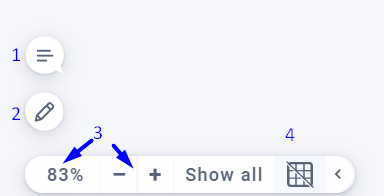 When you'll make some changes on board you can undo them as well by clicking "the curved arrow".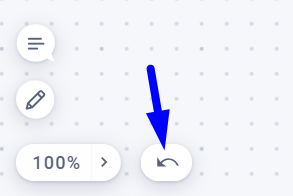 Or get your deleted materials from the trash that is on the right bottom corner.

These buttons will help you create cards, lists and upload files:

Learn in details: